About Us
To ensure a safe, clean, and healthy environment for healthy home and work place, Aquaclean Services Pvt. Ltd. has emerged as one of the fastest growing service providers.
Quality Assurance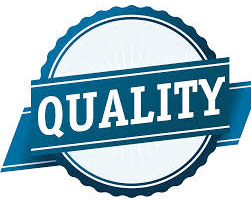 ¦ ISO 9001, ISO 14000
¦ US FDA Approved Location, Experience Approved 22 US FDA Audits
¦ MHRA Approved Location, Experience Approved 24 MHRA Audits
¦ Bio-degradebla chemical, GREEN - SEAL Certified Chemical
¦ TGA Approved Location
¦ Broom Less Approach For Cleaning.

IT is needless to mention our experience of dealing in HEALTH & HYGIENE SERVICES backed by our knowledge of USFDA, UKMCA, and GMP norms gives us a cut above the rest & our international tie-ups make it an absolutely unbeatable proposition for our customers.

Being quality-conscious organization, we ensure that all our products and services are at par with the set industry norms. In order to maintain consistent level of quality in our products and services, we make use of only from premium grade factor inputs and latest technology. Our quality inspectors use advanced testing tools and technology to check the offered products. Further, our quality controllers employ vigorous quality assessment tasks, right from the procurement of raw material till the final dispatch of consignments.

We are continuously climbing the ladders of success in the hospitality business, as we are an expert in suggesting practical and cost effective solutions, after correctly assessing the problem areas to our clients. Our team of expert people have the required knowledge and skills to work under any situations effectively. The sincere efforts of our team, aids in offering effective maintenance and professional services to the corporates.

The factors that assist us in smoothly carrying out the process demands include:
» Direct and flexible services
» Supply staff nationwide on a permanent and temporary basis
» Emphasis on quality and hygiene
» Our efficient hospitality and managing staff
» Delivery at the required location
» Developing emergency plans to meet the emergency demands of natural & man-made disasters
» Developing tactical plans for public safety response.