Fire Protection Systems
Leveraging on the rich industry experience, we have been able to provide the customers with a commendable assortment of Fire Protection Systems. Under this range, we offer Fire Extinguishers and Co2 Fire Extinguishers. Offered array of fire protection systems is widely used in emergency situations for controlling and extinguishing small fires. Offered in varied sizes, the range is acknowledged for 100% safe usage, easy handling, efficiency and excellent performance.
Fire Extinguishers

Item Code:FE-07
Driven with perfection, we are engaged in catering to the diversified demands of the customers by bringing forth an array of Fire Extinguishers. Fabricated at par with the international quality standards, the range is widely used during times of emergencies to extinguish fire. Acknowledged for high portability, environment friendliness, easy handling, wear & tear resistance and efficient usage.
The range is widely used in the following areas:
Air-conditioned offices
Shopping complexes
Entertainment centers
Textile machinery
Air crafts & ships
Laboratories
Diesel locomotives
Co2 Fire Extinguishers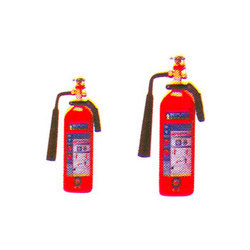 Item Code:CDFE-08
We are counted among the prominent business entities engaged in manufacturing and supplying a highly effective range of Co2 Fire Extinguishers. Operating on the principle of efficient & quick knockdown of CO2, the range is ideal for tackling with varied fire involving flammable liquid such as oil, varnishes, paints, solvents and industrial gases. Offered in varied designs, sizes & jet ranges.
The range is acknowledged for the following attributes:
Environment friendliness
No residue on usage
Effective
Easy handling
Safe usage
Mobile Foam Unit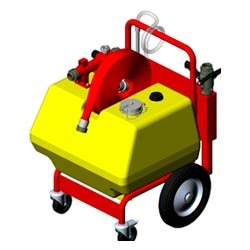 Incorporated with a wide variety of features & specifications, we are offering our clients a quality assured range of Mobile Foam Unit. The offered range has been developed by us in order to make the offered range easy to use in fire extinguishing products. The unit is portable and can be moved easily. Customers are availed this unit in comprehensive and affordable prices.
Following are the major features of this range:
Corrosion resistance
Light weight
Aerodynamically shaped
Female out lets with blank cap flange 0
Low Maintenance
Foam Inductor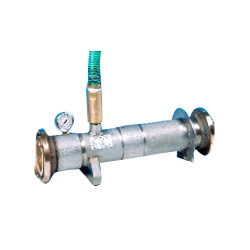 Customers from various industries are availed this range of Foam Inductor that has been designed to be matched to low and medium expansion branch pipes for optimum performance. We stringently deliver this inductor range with a special shut off valve that prevents leakage from the foam tank. Clients are availed this range at the most comprehensive and affordable price.
Following are the major features of this range:
Foam insertion: 1% - 6%
Made in specified metals
Variable sizes and dimensions available
Easy in installations
Co2 Type Portable Fire Extinguishers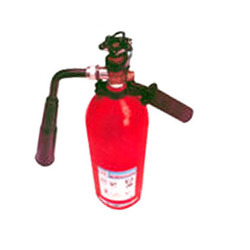 In order to make fire fighting easy we are offering this range of Co2(Carbon Dioxide) Type Portable Fire Extinguishers. The offered range has been developed by us keeping the industrial standards in mind. Since there are various kinds of extinguishers, we avail a conventional type that is easy to use and offers complete control over fire. We avail this range in affordable prices.
Following are the major features of this range:
Low maintenance
Easy installation
Effective fire fighting
Cost efficient