Welcome to Our Website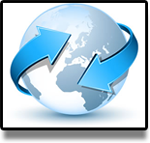 Esteem Engineering works established in 1996 and it get converted in to esteem Press Parts Pvt. Ltd. in 2005. Idea, Confidence ,'technical knowhow', aim to fulfill a good dream of organized venture and the hard work resulted in realization. Manufacturing sheet metal components and welded assemblies for reputed Multinational Companies according to their requirement and design. A wide range of sheet metal components and other related parts are in the product cluster. These products are manufactured using high-grade raw material, which is being procured from the reliable source. Our products are going to the manufacturers of Engine cooling systems for Automobile, Power sector, Agriculture Sector, Off road vehicles, Automobile AC, Heat exchangers & EGR (exhaust gas re-circulation).

We offer to our clients a wide range of sheet metal and aluminum metal Press parts with using high grade raw material Ensuring its compliance with the industrial norms and standards.