About Us

Fabtech was established in the year 1992 by Mr. B.A. Rupnar as a fabrication unit for Carbon Steel pressure vessels; developed into manufacturing of reactors, columns , vessels of exotic metals. Started with EPCC for mounded storage facilities and now is one of the market leaders for EPCC projects for various process units and mounded bullet vessels
Fabtech has executed export orders for Design, Fabrication and Supply of ASME "U" Stamp Pressure Vessels / Filters, Pressure Vessels for Water Treatment plants, LPG / Propane Storage Bullets & Mobile Tankers and process units for various countries like, United States of America, England, Sudan, Sri Lanka, Dubai, Indonesia, Australia, Turkey, Bangladesh and Nepal .

Our Projects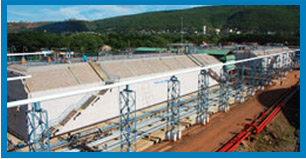 Mounded Bullets, Mounded storage systems, India, Pune We are one of the leading LSTK/ EPCC projects companies in India. India's Largest Mounded Bullets Project for 11 Nos. 3450 cum. LPG / Propylene vessels is under Execution by us

Sulphur Recovery Unit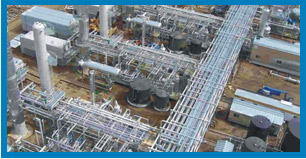 In the rise of increased global warming, environmental emission standards are becoming more stringent day-by-day. Fabtech executes projects in similar refinery and process equipment based projects to improve emission.