¦ Haylide Offers:
I. Direct Product Benefits

(Eco Friendly ingredients |Sanitizing Effects | Mulitpurpose (Easiest to use) | Fragranced)

II. Safety, Documentation, Certification & Approvals

(Declaration of Ingredients in MSDS |FDA, ISO, GMP | European Union norms followed for safety of material used.

III. Site Cost Cotrol

(Site auditing System | Reduction of Inventory)

IV. Improvement In Client Perception Of Services

(Improved freshness because of fragrances | increased shine factor on glass steel etc.)

V. Training Feedback & Improvement

(Training - product & cleaning Technology | documented feedback system |continuous up gradation & introduction of new products)
¦ Beyond Products - Consultancy & Education
Three Tier Training & Education Program | Hygiene Audits | Cost Analysis | Awareness Posters | Sharing of World Best Practises
¦ Product Development
Continual improvement drives our R&D which works as hard as our sales force to constantly update products with latest eco friendly ingredients from around the world. New variants, product features based on market feedback makes our products responsive to yours & the environments needs.
¦ Cost Control
Cleaning should be cost effective. We endeavor to source better & pass on cost benefits to customers. We control direct costs of our products & performance & ease of use control your indirect costs. We strive to be in every price range & thus cater to the entire spectrum of customers.
¦ Our Ever Expanding List Of Clients Include:
• Star hotel & Hospitality: Such as ITC Welcomegroup (Pan India), ITDC Group (The Ashoka) Pan India, Oberoi Hotels (Spa's) Pan India, Le Meridien & Hyatt Regency Delhi, Royal Orchid (Bangalore), Indian Airlines (Aircraft Hand Wash) among other star hotels at India's prime tourist destinations at Goa, Kerela, Agra & Jaipur etc.
• Facility Management Companies : Such as Johnson Controls India (Motorola/CSC/Dell), ISS Bangalore, Impression Services Delhi, Sinar Je Renih (including Prestigious Delhi & Hyderabad International Airports), Vipul Facilities (all India), JLL (Approval for all vendors), Knight Frank (Delhi), G4S, Right Resources (South West), Property Solutions India Pvt. Ltd (All India), PCI Environmental services (All India) Soudexo- UNISOL Bangalore, UDS Hyderabad among others.
• Hospitals: Such as Apollo Hospital Hyderabad, Hardikar Hospital & Poona Hospital Ruby Hall (Pune) etc.
• Corporate & Key Accounts: HSCB (Pan India), CISCO System (Pan India), ICICI Bank (Pan India), We are also approved for supply to vendors of ICICI Bank (West-South DLF (Tech Park Gurgaon) & to INOX Multiplexes (Pan India) among others. We have been approved for quality at companies like Microsoft, Infosys (Hyderabad)
• Food Chains : Like Hardrock cafe, Vista Foods (national suppliers to Mc Donald's), specialty group (Mainland China etc) pan India among other premium non chain restaurants across Delhi, Mumbai, Pune, Bangalore & China.
• Pharma Industries : Aventis Pharma Goa, Shaw Wallace Gelatins, Vicrow Pharma, Matrix Pharma, Dr Reddys, Granules Pharma Hyderabad, Reptakos & Brat Mumbai are few of our esteemed clients.
Thus Haylide Chemicals is a one stop solution company catering to all Hygiene, Health & Cleaning requirements of your organization, Asset, People and Customers.
¦ Product Profile: Eco Friendly Certified Products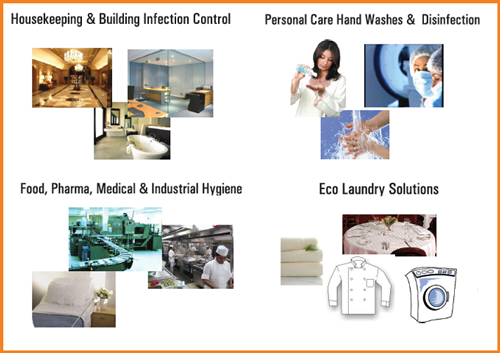 Nature Meets Science - In perfect Harmony
Housekeeping & Infection Control
Floor Cleaning & Sanitization
Glass & Multisurface Cleaning
Washroom Cleaning & Sanitization
Air Freshening
Speciality Housekeeping
Polishing & Maintenance
Leather | Wood | Metal | Marble
Descalants
Industrial Housekeeping
All Surface Neutral Degreasers
Speciality Alkaline Degreasers
Automobile Cleaners & Polishes
Hospital Hygiene
Multi Surface Sanitizers
Critical Area Disinfectants
Misting & Fogging
Doctors Hand Disinfection
F&B, Kitchcen & Pharma Hygiene
Food Contact Safe Cleaners & Sanitizers
Mechanical Cleaning & CIP Products
Bottle Wash & Conveyor Lubricants
Hand Disinfection for Staff
Luxury Personal Care
Clear Gel & Pearly Hand washes
Antibacterial Hand Washes
Foam Hand Washes
Gel Hand Sanitizers & Rubs
Complete Washroom Ameneties
Eco Laundry Range
Powder & Liquid Detergents
Oxygen Bleaches
Liquid Emulsifiers
Rinses & Softeners
Range of Stain Removers
¦ Value Profile: Products & Services Advantages
Highest Levels of Environmental Friendliness.
Highest Environment Safety Standards following EU norms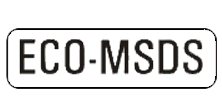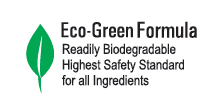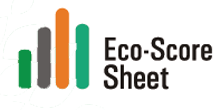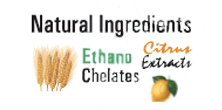 Health & Safety - Users & Building Inhabitants Class Leading Health & Safety Advantages for Inhabitants of Buildings Protection from Infections through FDA Certified Products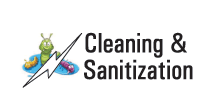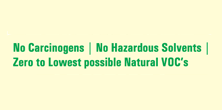 Performance First Cleaning Performance that Sets Benchmarks Easy to Use Multipurpose Products | Fresh Feel - No Chemical smells