Welcome To Neologic Engineers Pvt. Ltd.
Neologic Engineers was founded in year 2007 by two visionary gentlemen Mr. Ravindra Mahajan and Mr. Ravindra Gore with a vision to provide latest process solutions and automation to the Food, Dairy, Beverage, Brewery, Cosmetic and allied industries. With our focus on quality and energy saving solutions, we are confident to become preferred supplier to dairy and food industry. We pursue international quality standards and utilize best available components in our systems.
Read More..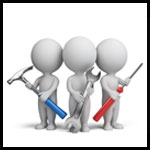 Quality- Implementation, monitoring & control of quality in our systems, products & automation development is the key of our success.
We have training &certification system for our team to fulfill the requirements of quality control. We have achieved bench mark for providing a quality products & services to our customers. Standardization in process, documentation & manufacturing has been our key factors for successful implementation of quality.
Read More..