MMIS – Material Management Information Systems
Introduction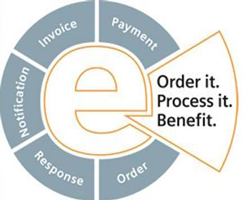 Integrated Material Management System is designed & developed for DRDO (Defence Research & Development Organization, Ministry of Defence, and Govt. of India) to meet the requirement of their entire procurement cycle from Budget till ledger posting. It has many modules completely integrated as an ERP meeting the Ministry of Defence procurement policy PM 2006 & DPM. It has been implemented at 47 different DRDO Labs across the country. During last two decades, DRDO has successfully completed major projects, which has led NETCOM DATA SYSTEMS a national prominence and recognition as a leading solution provider.
Description
Materials Management can be defined as the total flow of materials from the raising of demand from user group to supply of raw material to production, finished items to user for prototype building and transportation of required stores to trial sites. A good material management system ensures completion of procurement activities in time and thus the project completion also.
To help in the procurement and supply of material to the end-user, Netcom Data Systems has developed the IMMS (Integrated Material Management System). The system has been designed keeping in mind of purchase procedures and the Work flow of various departments involved in the process. It covers the entire procurement cycle right from budgeting, demand, procurement procedures, demand registration, demand approval, Tendering, Comparison of various Quotations received, Technical Evaluation of Bids, Supply Orders, Amendments, Repeat Orders, Material receipts and issue to the concerned Department / Group, accounting, billing and payment making. In addition, various reports are provided to help users, management for taking timely decisions for procurement of the material. The system is provided with GUI interface and online help facility for the easy operation and understanding of the system to end-user. This system provides management to take the decisions like budget requirements for the next financial year, actual expenditures on a particular or all projects during the current financial year, supply orders issued and track the delivery of materials in the organization.
This is N-tier system, which includes various menus, and related submenus, which helps user to perform its functions in efficient manner. The system is developed as per the Purchase Management Procedure-2006 and Stores Management Guidelines 2004. It is the most versatile and complete Material Management System in functionality. IMMS is transparent but full control with proper security is given at each level of hierarchy in the organization .Also Facility to track & analyze at every point for better operational excellence. It is easy to administer and use the system with minimal training.
Features
» Web enabled opens with browser
» Works on most of the Operating Systems
» Easily Configurable
» Interactive and User friendly
» Total work flow implementation
» Reduces manual work and duplication
» Improves Efficiency
» Control of job
» Easy to monitor
» Eliminates Errors
» Improves productivity