netACTION - Customer Relationship Management System
Introduction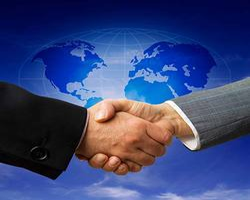 Customer Relationship Management (CRM) is a widely implemented model for managing a company's interactions with customers, clients, and sales prospects. It involves using technology to organize, automate, and synchronize business processes—principally sales activities, but also those for marketing, customer service, and technical support. The overall goals are to find, attract, and win new clients, nurture and retain those the company already has, entice former clients to return, and reduce the costs of marketing and client service.

Customer relationship management describes a company-wide business strategy including customer-interface departments as well as other departments. Measuring and valuing customer relationships is critical to implementing this strategy.
Description
NDS manages multi-technology IT Projects of various organizations and completes them within a fixed schedule and cost which is essential for getting the expected return on investment for companies. NDS offers a wide range of end to end solutions in ERP which helps differentiate companies from competition.
Features
» It tracks & manages the customer complaints and activities involved more effectively.
» Customer / Call history at click of mouse.
» Facility to view unresolved complaints and job
» Provides immediate updates and in depth analysis of information
» Facility to monitor each and every call
» Tracking of materials through its inventory management module.