netESTATE- Real Estate Management
Introduction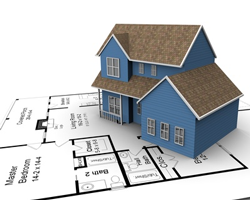 Real Estate Management is the operation, control, and oversight of real estate as used in its most broad terms. Management indicates a need to be cared for, monitored and accountability given for its useful life and condition. This is much akin to the role of management in any business.

Real Estate management is also the management of personal property, equipment, tooling and physical capital assets that are acquired and used to build, repair and maintain end item deliverables. Property management involves the processes, systems and manpower required to manage the life cycle of all acquired property as defined above including acquisition, control, accountability, responsibility, maintenance, utilization and disposition.
Description
This software is designed for Real Estate Agents to do their business more effectively. It keeps a track of Buying, selling, leasing of properties (e.g. Flats, shops, offices, bungalow, and land) and helps provide Best Match results at any point of time to make decision-making immediate & easy. Real Estate Property Management solutions enable reporting on revenue generation, operational costs, cash flow, budgeting and forecasting. Real Estate Broking for Agents helps to buy/sell plots, bungalows and other properties and the buyer requirements are matched with the sellers who have registered thereby making it simple to finalize the deal.
Features
» Easily manage properties
» Publish and showcase your property with a click of button
» Add a number of custom fields - Extra Fields
» Attach a number of photos with your properties
» Advanced Search Engine
» Print property Details
» Save property information
» Report generation on various parameters Individual & Agent
» Allows individual /Agent to log in and add his/her property
» Keeping track of rentals, buying and selling
» Brokerage calculation