Rolling Stock (Railway Applications)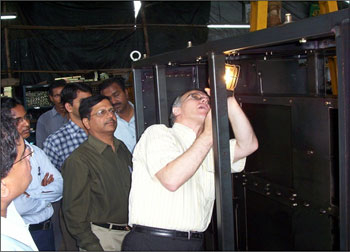 Rolling Stock Welded Assemblies

We manufacture on-board and underslung cabinets and enclosures for various Railway applications made in following Raw Materials

1. Corrosion resistant high strength steel (Corten Steel)
2. High grade Aluminium sheets and extrusions
3. Stainless Steel sheets.
4. Normal Mild Steel.

We have access to all the best Raw material suppliers in the world to ensure availability of the specified materials pertaining to each product.
We provide a best platform for manufacturing small and larger quantities of such sheet metal cabinets requiring special fabrication processes like the one strictly conforming to EN ISO 3834-2 standards.

Our company will get certified for undertaking fabrication jobs under ISO 15085 standards very soon.