Cable Jointing Kit
We are a leading Supplier & Distributor of Cable Jointing Kits such as Cable Jointing Kit, Power Cable Jointing Kit, Electrical Cable Jointing Kit, Cold Shrink Cable Jointing Kit and Cold Shrinkable Cable Jointing Kit from India.
Cold Shrinkable Cable Jointing Kit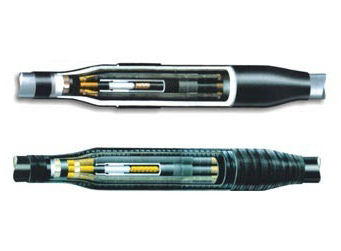 We hold expertise in offering a superior quality range of Cold Shrinkable Cable Jointing Kit. The products we offer are capable of shrinking without raising the material above the ambient temperature of the immediate surroundings. These are placed on a removable core and removing from this core causes shrinking. Our vendors make use of finest quality raw material in the manufacturing process to develop these products in accordance with international quality standards.

Product Details:
Light weight
Single body joint reduction joiner
Easy to install
Anti- tracking / high electrical strength
Longer life
Resistance to weather, UV light and salt pollution
No explosion and fire hazard
Electrical Cable Jointing Kit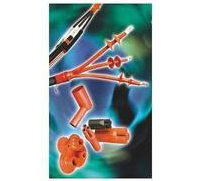 Our company specializes in offering qualitative range of Electrical Cable Jointing Kit that is recognized for its quality attributes. All our joint kits are sourced from our consistent and genuine vendors of the market. These joint kits are used for simple joining of two cables. Clients can purchase these joint kits in modified forms as per their requests and at affordable prices.

Features:
Dimensionally stable
Excellent finish
Elevated durability
Cable Termination Kit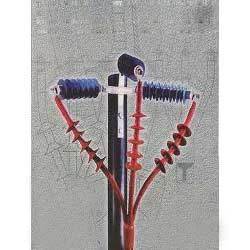 Fostered with rich industry experience and a talented team of professionals, we are offering a wide gamut of Cable Termination Kit. Our jointing kits are manufactured using optimum quality required material at our vendors' manufacturing unit. These jointing kits are accredited for their numerous unexpected features. Procured jointing kits are made available in customized options to meet various needs of clients.

Features:
Shock resistance finish
High efficiency
Excellently finished
Cold Shrink Cable Jointing Kit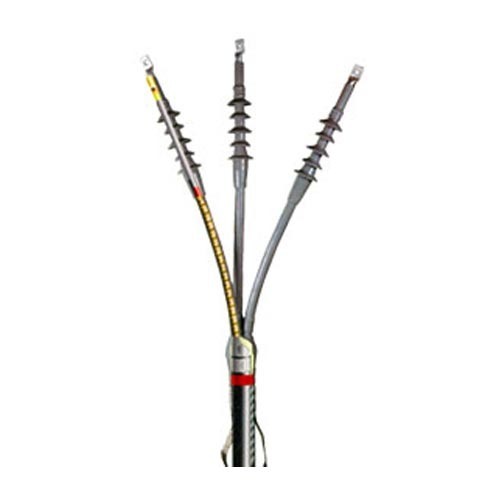 Backed by the industry experience, we are presenting vast variety of Cold Shrink Cable Jointing Kit. These shrinks are broadly demanded by our clients, owing to their use for jointing cables and terminations. Our shrinks are perfect to use with low and medium voltage applications ranging from 1.2 to 66 KV. Provided shrinks are used to guarantee proper sealing, precise connections and long term protection. All our shrinks are manufactured by our vendors using high grade material.

Features:
Easy to install
Withstand extreme weather conditions
Resistance to UV light
Cable Jointing Kit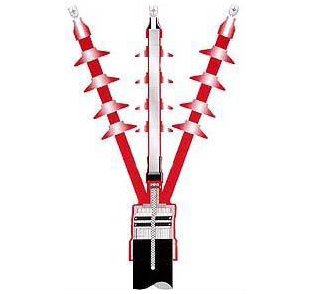 As a prominent company, we are engaged in offering an exclusive gamut of Cable Jointing Kit that is available in various specifications as per desires of our clients. These joint kits are sourced from some of the famed vendors of the market, who make use of better quality basic material. Offered supreme quality joint kits are ISI marked. Apart from this, our clients can buy available joint kits at pocket-friendly prices.

Features:
Highly durable and reliable
Easy to use
Elevated durability
LV & MV Heat Shrink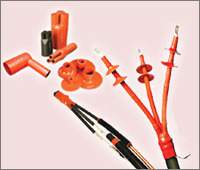 The LV & MV Heat Shrink Joints & Terminations portfolio from 3M compromises a comprehensive range of cable jointing & termination kits for XLPE, PILC, PVC & EPR Cables from 1.1kV to 36kV voltage grades. These handy kits consist of heat shrinkable tubing, molded parts, mastics and other accessories that are required for creating a complete joint / termination. The heat shrinkable components and tubing have been cross linked through an electron beam radiation process.

The heat shrinkable components of the 3M Heat Shrink product portfolio consists of Rain sheds, Breakouts (2-way, 3-way & 4-way), Right angle & Straight boots, Cable end caps, Wrap around sleeves, Bus bar tubing, Medium wall & Dual wall tubes.
Heat Shrink products from 3M ensure excellent stress control properties, exceptional insulation characteristics, long term weathering performance, ease of installation and reliable performance in polluted environments. All Heat Shrink products from 3M are type tested at CPRI and conform to IS specifications. What's more, the entire Heat Shrink product portfolio is backed by an extensive network of trained engineering personnel, powered by the assurance of 3M service.
Heat Shrinkable Type Indoor/Outdoor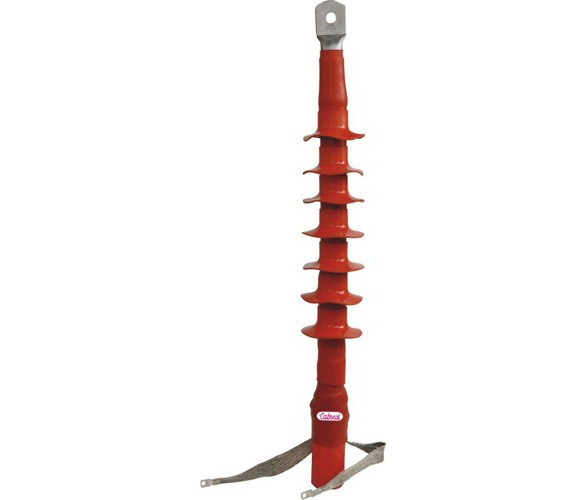 'Cabseal' Make EHV Indoor termination & Straight Joint Heat Shrinkable technology endure long term, reliability quick & easy installation & are compact in size. One accessory can install to many cable size due to its high shrink ratio & tolerance. 'Cabseal' heat shrinkable Indoor/Outdoor termination & straight joint are guaranteed through high quality selective heat shrinkable components, for long term reliable performance. Heat Shrink Straight Joint consist stress control insulation, co-extruded dual wall. Elco-yellow mastic & outer jacket tubing for excellent and long term uninterrupted performance. Straight Joint can be buried directly in ground after installing the metallic canister.