We offer a diverse range o organic solvents that find application in various industries like perfumery, cosmetic and pharmaceuticals and many more. Our products owing to several highlighting features have created a wide market for themselves. Our range of chemicals includes:
---
Acetone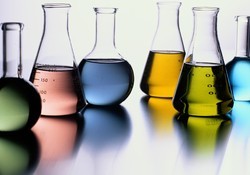 We offer a wide range of acetone that is found naturally in plants, trees, volcanic gases, forest fires and as a product of breakdown of body fat. Apart from this it is also present in vehicle exhaust, tobacco smoke and landfill sites. This is colorless liquid and has a distinct taste and smell. It is widely used in making plastic, fibers, drugs and other chemicals.

Technical Specifications
• Cas No.: 67-64-1
• Molecular formula : C3H6O
• Molar mass : 58.08 g mol¿1
• Appearance : Colorless liquid
• Density :0.79 g/cm3
• Melting point :¿94.9 °C, 178 K, -139 °F
• Boiling point :56.53 °C, 330 K, 134 °F
• Solubility in water miscible
• Acidity (pKa) : 24.2
• Refractive index (nD) :1.359 (20 °C)
• Viscosity :0.32 cP (20 °C)
---
Benzene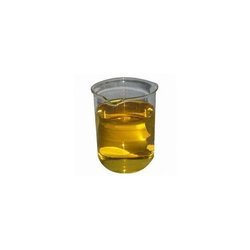 Benzene offered finds use as detergent raw material and features excellent constitution quality so as to provide for quality performance. Further, it features linear alkylbenzene sulfonic acid of minimum 96% and is available in light brown viscous liquid appearance. Some of its features include purity of 96% minimum; available in durable drum packaging; suitable for use in laundry powders, dishwashing liquids and other household cleaners; provide for high cleaning action.

Features:

Stability
Light yellow transparent Liquid
Longer shelf life
Specifications:
• Product Name: benzene
• CAS#: 71-43-2
• Synonym: benzol, benzine
• Chemical Name: benzene
• Boiling Point: 80.1 (176.2°F)
• Melting Point: 5.5°C (41.9°F)
• Critical Temperature: 288.9°C (552°F)
• Specific Gravity: 0.8787 g 15 C (Water = 1)
• Vapor Pressure: 10 kPa (@ 20°C)
• Vapor Density: 2.8 (Air = 1)
• Chemical Formula: C6-H6
• Physical state and appearance: liquid
• Odor: Aromatic. Gasoline-like, rather pleasant. (strong.)
• Taste: Not available
• Molecular Weight: 78.11 g/mole
• Color: Clear Colorless. colorless to light yellow
• pH (1% solution/water): not available
• Volatility: Not available.
---
Toluene
We supply toluene that is a clear and water-insoluble liquid and has a typical smell of paint thinners. It is a common solvent, and can dissolve in paints, paint thinners, many chemical reactants, rubbers, printing inks, adhesives (glues), lacquers, leather tanners and disinfectants.

Technical Specifications:
• CAS number: 108-88-3
• Molecular formula: C7H8 (C6H5CH3)
• Molar mass: 92.14 g/mol
• Appearance: colorless liquid
• Density: 0.8669 g/ML
• Melting point: 93 °C
• Boiling point: 110.6 °C
• Solubility in water 0.47 g/l (20¿25°C)
• Viscosity: 0.590 CP at 20°C
---
Formic Acid
Specifications:
• formic acid Purity: 85% 90% 94%
• Packing: 25kg,35kg,250kg/plastic durm 1200kg IBC ISO TANK
• Delivery: within 10 days after deposit





Other Details:
• Mode of production: sodium formate and sulfuric acid
• Popular Name: Methanoic acid
• Formula: HCOOH
• CAS NO.: 64-18-6
• UN No.: 1779
• Dangerous Goods Class: 8
• Classification: Carboxylic acid
---
Antiform ( Deformer )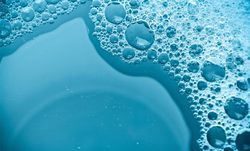 Antiform ( Deformer ) we are supplying the excellent quality range of defoamers for Textile application, paints, inks, paper coating & These chemicals are widely used in Textile Industries.