About Us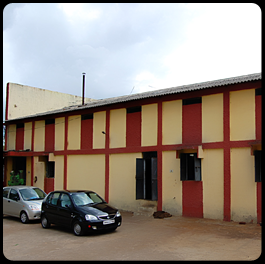 Hearty Welcome to the world of AARKAY Automotives!

Established in 1986, AARKAY Automotives Pvt Ltd today has become a synonym for excellence in supply & manufacture of Agro Auto-bolts & Heavy Automobile Spare Parts. Ever since its inception, the company's goal was clearly defined as to become the leading manufacturer and supplier of world class automobile products that comply with OEM quality, in India and abroad.

We are a 100% supply Oriented Unit for Agro Auto-bolts, With Heavy Automobile Spare Parts. We Have Our Own In House Manufacturing, Sourcing And Quality Control Facility With World Class Equipments, Hand-Cater and Instruments. Our Annual Turnover Graph Is constantly on steady Growth. Our labors are to make a range between expensive original parts and cheap aftermarket parts.

We take our delight in manufacturing meticulous automotive parts and auto electrical & engine & body parts. Within a span of few years of dedicated hard work, we achieved our chief aim of becoming the leading supplier of quality automotive products in domestic as well as international market.

Owing to our past experience, we bring forth before our customers a huge collection of advanced quality automotive spare products. Our wide range of automotive parts comprises M.S. bush, M.S. pin, U-bolts, Jack rods and all types of Threaded components etc.

As a result of our endeavors to manufacture and deliver superior automotive parts, we have carved a niche for ourselves as one of the most renowned India based automotive parts manufacturers and supplier. Today, we are leading Manufacturer of Light Engineering Goods that includes Auto Bolts and Automobile Spare Parts. Our range for Auto Bolts includes Spares for TATA, Eicher, MAN and AMW. We are an expert in development of new products specifically suited for local and overseas markets based on specifications – Samples – Drawings provided by our customers. One of the Leading Supplier of Auto bolts Parts in India. We produce automotive parts from the supreme quality raw resources; hence, our manufactured goods are the perfect blend of both consistency and class.