Anand Group Company Profile
Anand Group is a fast growing, ISO certified company with head quarter at Nagpur. It consists of four companies namely:
Anand Group started its journey with a business of sales & service of diverse engineering products such as pumps, OTR tyres, construction & mining equipments to meet the requirements of customers from core sectors like power, mining, cement, steel and infrastructure. It is our great pleasure that we are associated with world renowned multinational companies such as DOOSAN, Wilfley, J.K. Tyres & Sandvik etc. We are an authorized service provider to Sandvik for repair & maintenance of their open cast & underground, heavy mining machineries at different sites across India. Our repair & rehabilitation workshop is located at Butibori (Nagpur). It is well equipped with highly expert technical staff to address the needs of the customers. The group believes in its core values of trust, transparency, career development, freedom of actions and responsibility towards the society. Anand group will always remain fully dedicated & committed to ensure customer delight.
Our Strength
Anand Group of Companies eith experience of over a decade in Mining, Power, Infrasture, Fertilizers, Defence & Skill Development Sectors. Anand Group is an ISO 9001 – 2008 QMS Certified Company.
It has Modren Workshop Facility.
Full fledged Training Centre with modren Facilities.
Team of skilled & experienced engineers.
Highly professional management team.
Site offices in different parts of India.
Experience of working as Service Provider.
Vision
To become major services provider in Aerospace & Defence sector by setting up centre of Excellence & providing Aeronautical Support Services to Aero and MRO Organision by way of:
Supply of Skilled & Semi-Skilled human resources
Undertaking outsourced technical & ngineering activities
Approach
Customer Centric through OEms/Tier-I manufacturers
Partnerships eith Aerospace & Defence Companies
Offering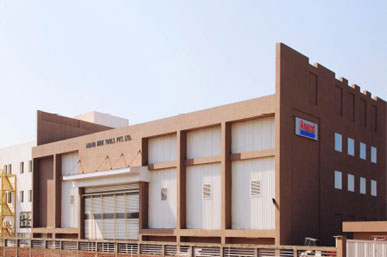 Provice Skilled & Semi-Skilled human resources for implementing projects of Indian & foreign Oem's across India.
Services Provider for Maintenance of heavy equipment on site as per customer's requirement.
Training Partner with OEM for conduct of Training.
Liaison Service with Government Authorities.
Quality Services in Aerospace & Defence.