Trading of Engineering Goods
We offer a comprehensive range of engineering goods that has precision finish. We offers following engineering goods .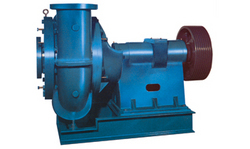 Slurry Pumps offered comprise high performance oriented single stage pumps that find application in slurry handling. We can offer these pumps in different functional capacities with head of pump developed according to the lift requirements. Some of its features include ensures minimum pipeline loss, wear resistant finish for longer working life, provide for low noise based and vibration free operations, comes with superior sealing support and smooth operation; use of superior rubber quality for lining parts also allows for optimum abrasion resistance; suitability for conveying corrosive materials whose maximum density of up to 65%; provide for energy saving operations, easy maintenance and long service life. Employing the latest design techniques these pumps will provide superior resistance to wear, increased efficiencies, increased ease of maintenance and enhance the overall production of your operation.

Sailent Features :
Back pull out design
Steady flow
Energy Efficient
Low NPSH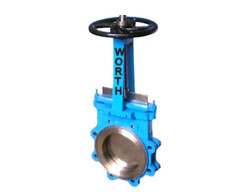 We are a reputed Supplier of Knife Edge Gate Valves. The customers can avail these valves in various MOC and sizes. The valves are regularly used for applications to handle, pulp in pulp mill, slurries, powder such as coal, ash, dry and wet powder in power houses, pneumatic conveying systems, dust collecting systems and material handling equipments. This product is compactly designed ensuring minimum contact between the parts of the valve and reduced Wear & Tear. The offered product is highly appreciated for its durable finish standards and ease of operations. Knife edge gate valves offered by us are provided in multiple sizes to meet varied client needs.

Features:
Actuation through Hand wheel-Manual
Other model codes are available to suit clients' applications
MOC CS/AISI-304/316/304L/316L
For more detail please connect factory
For liquid slurries and fiber applications with low-allowable leakage the valves are most commonly used
Pneumatic, Manual, Gear and Hydraulic equipment devices are provided for operation of the valves. For elevated mounting, chain driven valves are also provided
Square and round end connection flanges or wafer design end connections are commonly manufactured
To cater customers' one-one or general requirement, we have codified our products in various item codes. Operation-manual, gear, pneumatic, chain; shape of in-out connections-Round, Square etc & other. Some of our model codes are as under for a glance, for further detail and model to suit your application, contact factory
Round flanged connections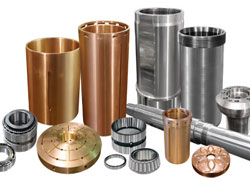 We supply a precision engineered range of Crusher Components, which are offered in weights ranging from 200 kg to 2500 kg (single piece). These are fabricated using high grade raw material and are in compliance with the international quality standards. These crusher spare parts save both labor and backing compound and also have an increased production and crushing life.Our range caters to the requirements of engineering industry and is known for optimum function ability, corrosion resistance and enhanced output.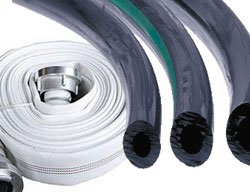 Rubber Liners & Hoses offered come in smooth and quality construction finish and provides for suitable usage in defined working conditions. These are suitably used as lining for providing adequate protection to tanks, water treatment plants, vessels, valves and any other equipment that is used in corrosive environment. Further, the finish specifications of the linings can also be varied as per the specific corrosive nature of fluid/liquid. Available in different thickness, these find use in areas like power plants, chemical industry and others. The hose production facility is serviced with the materials, knowledge, and hose making equipment that enable Quality Rubber Industrial Hose to custom design and fabricate hose for a wide range of industrial, agricultural, & mining applications.