Fire Alarm & Detection Systems
Conventional Fire Alarm System - Conventional fire alarm systems have been around for many years. They range from simple 1 or 2 zone systems, to systems with over 100 zones. The largest panel we currently manufacture is 48 zones. Conventional detection offers a good basic system, ideal for small applications, or projects on a tight budget. The detectors in a zone (or area) of the building are all connected to the same pair of wires. If any of these detectors reports an alarm, a single indication is shown on the control panel, meaning that the exact location of the alarm is not shown. The sounders (including sounder bases) are wired on a separate circuit. An end of line unit is fitted to the last device in each circuit (Detection Zone, or sounder), in order to monitor the line for breaks.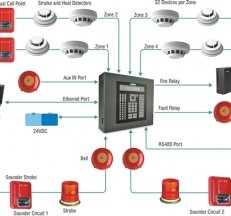 Addressable Fire Alarm System - Analog addressable devices are individually identified with an address (number) on a loop of wiring. The control panel communicates with each device in turn and each device reports back with an analog value based upon how much smoke or heat is present. The control panel, not the detector, then makes the decision to sound the alarm system. With an intelligent system, if a fire is detected, its position can be pin-pointed because each device has its own unique address which means its exact location can be found quickly.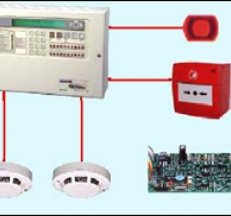 Standalone Fire Alarms - With Intime Fire's Standalone Solutions, you can start small and expand as your security needs grow. With multiple programming options, keypads, programming cards and PC-based software, Intime Fire systems can cover just about every indoor and outdoor application requirement, including gates, vestibules, small retail, storage lockers and more. Additional options are available for cards or key tags. A complete audit trail and reporting option is also available, providing total system functionality at a fraction of the cost.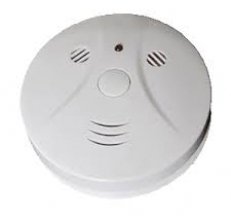 Wireless - The Eagle-i PRO, an all new wireless home alarm system is equipped with the ultramodern microprocessor technology. With remote access facility, it helps you guard yourself and your family against risks of all kinds, whether you are at home or away. The cellular communicator allows the system to transmit a signal to stored contacts in case of any intrusion or fire. By sending timely alerts, it ensures you keep the system charged at all times. Using your phone, you can even arm or disarm it. The inbuilt siren goes off on sensing a threat. All this, to provide you an assurance that your home is secured, wherever you are.